Extreme Expresso Machine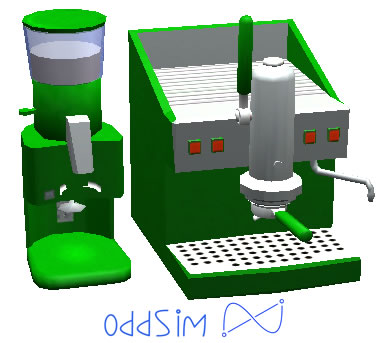 Download (142KB)
created by: Greg
requires: The Sims 2
When life has you down, pick up a cup of Extreme Expresso! It puts the jolt right back in you, and makes any day worth living again.
Use OddSim's Extreme Expresso Machine to max out the needs of one sim or all sims. Also max out the asperation meter to platinum for one sim or all sims.
Comes in three exiting colors: Giddy Green, Bristling Blue, and Raging Red!